The CCSA had their last series of racing the Midwest in Duluth, MN, topping off an exciting season on both the team and individual side.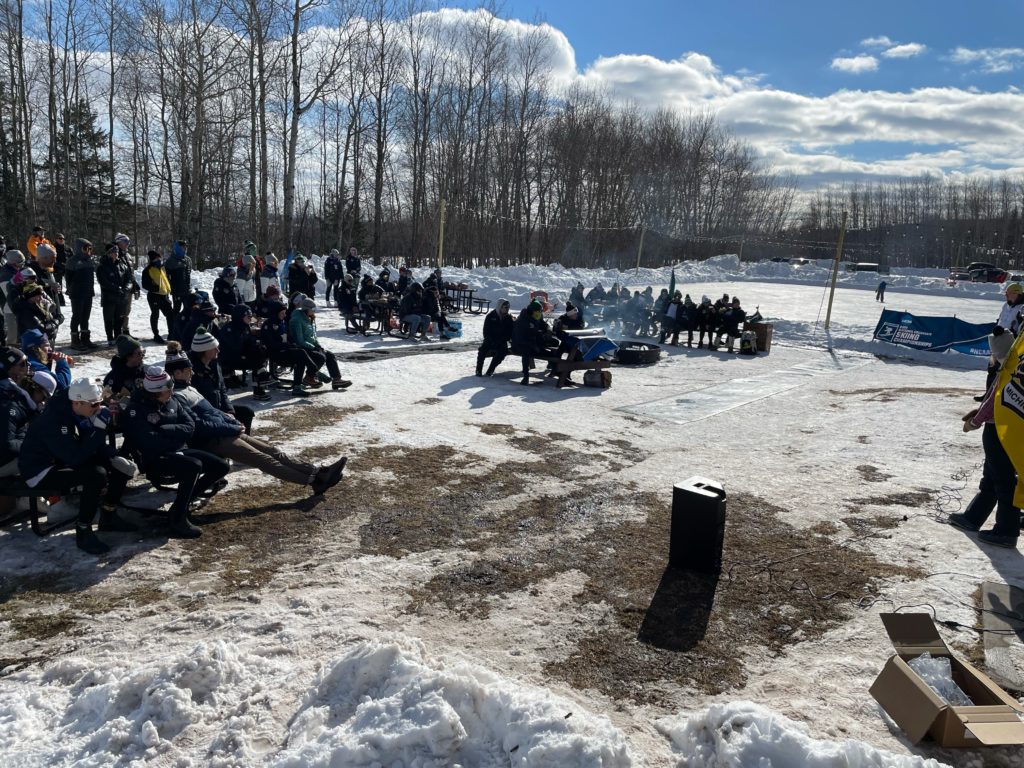 Saturday brought the Individual Classic Races, with the men completing a 10-kilometer race and the women, 5. Kjetil Banerud (NMU) once again proved why he is on top of the points list with once again, a dominant individual start win over teammate Xavier Mansfield, who has also been having a breakout season. Skylar Patten (MTU) took another podium, locking his spot for the NCAA Championships in Salt Lake City, UT. "My expectations for this weekend was to fight for the win both days" said Banerud. "I wanted to build upon the strong season I have had so far, as well as use these two last CCSA races in the preparation for NCAA.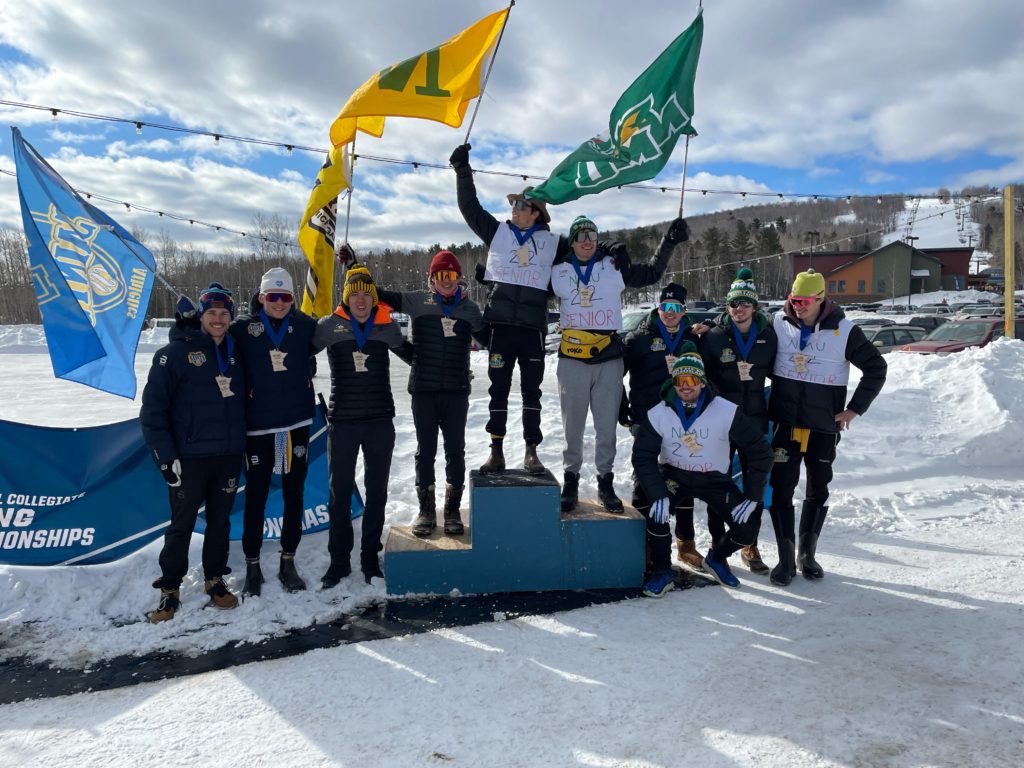 On the women's side, Nea Katakala (MTU) took an equally dominating win, with Henriette Semb (MTU) unsurprising taking another podium position. Merle Richer (NMU) placed 3rd, just 5 seconds back from Semb. "My expectations for this weekend were more oriented to enjoy the last race weekend with the whole team" said Katerina Hyncicova who placed 6th.
"Eight of us are seniors and everyone is leaving except me. I decided to stay one more year, I don't want to say final 'goodbye' yet. So this weekend was quite emotional for most of us. in every individual start, I try to go hard from beginning. It is a short and fast race for me, so there is no time to wait for anything. I was positively surprised when I saw the results because I did not expect that at all."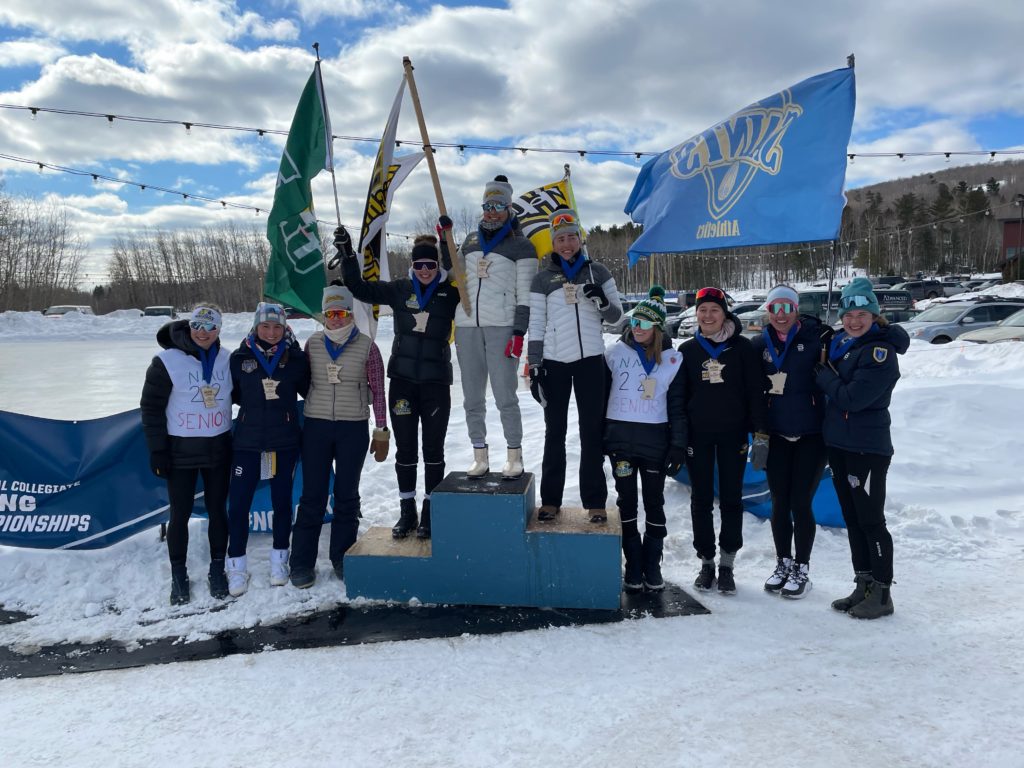 Sunday's mass starts brought some thrilling showdowns as athletes were fighting for NCAA positions and a chance to be a Central Regional Champion. Kjetil Banerud once again ended up with that honor, less than a second over Skylar Patten. "Sunday's plan was to sit in the pack for the first half of the race and see what I had in the tank for the second part," said Banerud. "I was trying to make somewhat of a move on the second to last lap, but it was challenging to break away. I know that I have a strong finish, so when Skylar went on the last lap I knew I had to stay right with him. Approaching the finish I took advantage of my sprinting capabilities to secure another win." The chase pack's race was just as exciting. Tobi Moosman finished in no-mans-land to take the podium, but places 4-9 finished within 10 seconds of each other for an exciting battle. " On Sunday I wanted to stay closer to the front of the pack than last weekend so I could be in a better position is a move was made," said MTU's Henry Snider, "I executed my plan and even led one of the later laps but had a broken pole on the last lap and lost contact with the lead group." Also skiing in the pack, Emil Book Bratbak, who was racing on his home course for his final time. "The pace wasn't too hard and I could sit in the front of the group, which was really fun as the group was big for very long. It was special to finish off on our home course with our full team and I'll miss everyone in the CCSA circuit."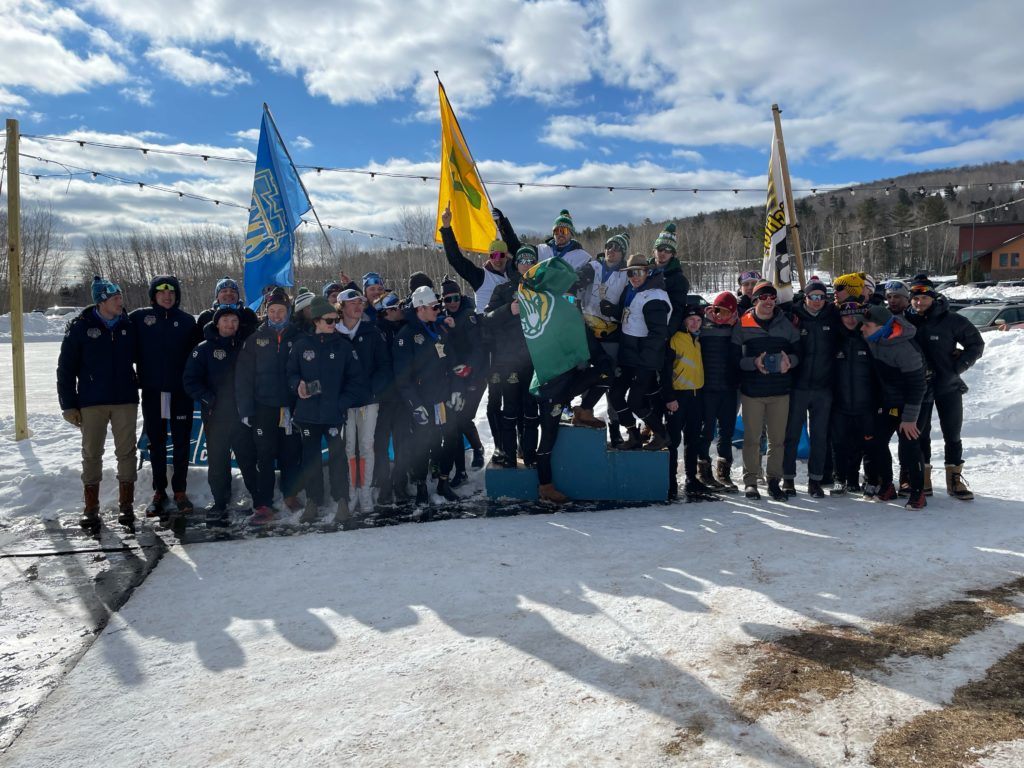 In the women's 15k, Henriette Semb took the win from Hilde Eide in a photo finish with both skiers finishing in 47:51:19. Nea Katajala took a close 3rd just 2 seconds back. "This Sunday I was looking for revenge for the mass start in Al Qual, and luckily for me Nea and Hilde dragged me through the race until the sprint finish," said Semb. "It was a close finish and a tough and fun fight with Hilde. But the highlight was definitely our boys cheering us on up the hill. That spirit really exemplifies our team culture this season; happiness is fast!!" MTU teammate, Olivia Laven finished 4th. "I had a really tough day on Saturday where nothing really worked, so it was just one of those days where you just have move on right away and focus on what you can do to prepare for the next day" she said. "So coming into Sunday's race, I was not sure how my body was going to respond, so my strategy was simply to stay in the pack and ski as efficiently as possible. Being that I'm not a sprinter, I knew I had to break away from the group I was skiing with well before the finish line, so when we came to the big hill on the last lap, I just decided to go as hard as I could and then keep on going hard all the way to the finish line without looking back, and it worked!"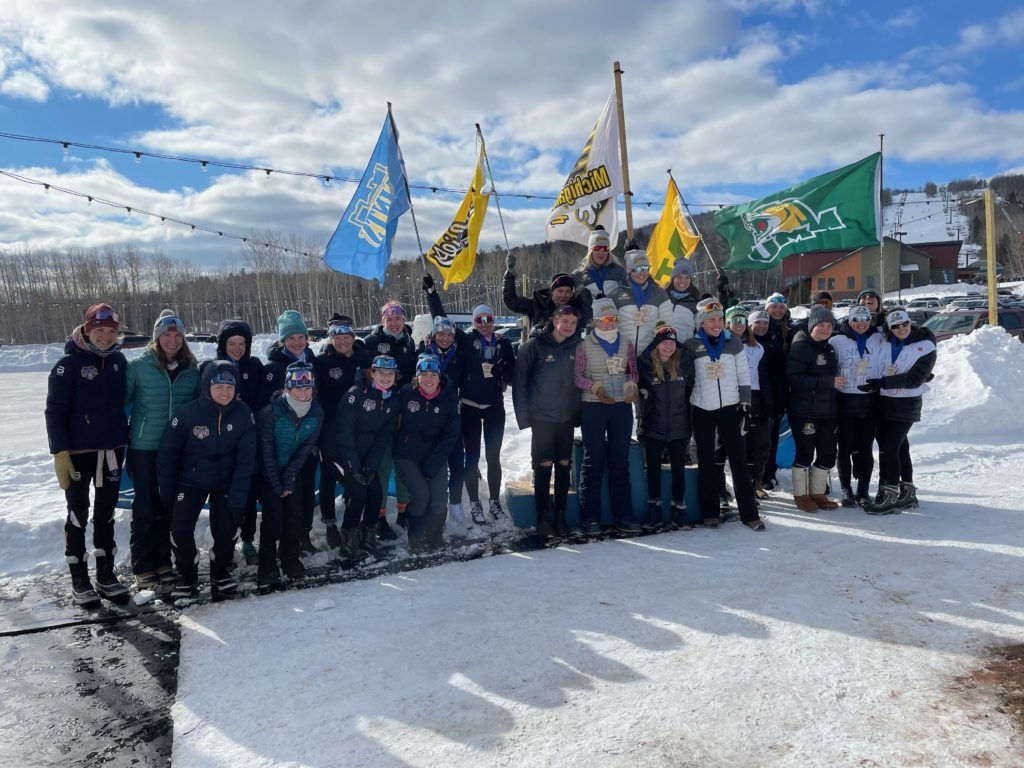 While the CCSA is done, NCAA racing in the Midwest, there are athletes who are going to the NCAA National Championships in Soldier Hollow on March 10th and March 12th. Around the same time, some athletes will also be competing at US Junior Nationals in Minneapolis, Minnesota.