The CCSA went up to Houghton this past weekend for another round of racing before the CCSA Conference Champs.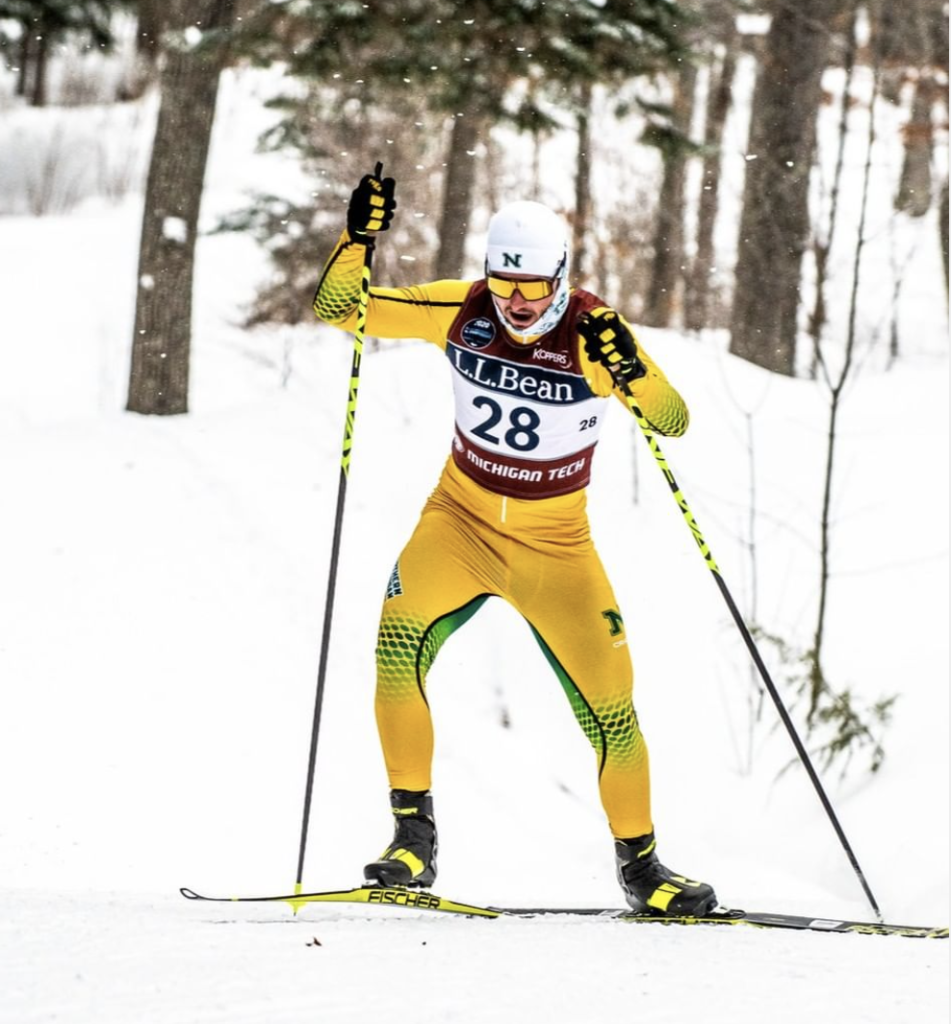 In Saturday's 15k freestyle individual start, Kjetil Banerud (MTU), once again, took another win, staking his position at the top of the CCSA season points list. Colin Freed (MTU) nabbed the 2nd fastest CCSA time of the day, leading his Husky teammates Skylar Patten and Felix Cottet-Puinel into positions 3 and 4. "Going into the weekend I was hoping to go for a top 12 finish to build off of last weeks performance and was hoping to stay competitive" commented CJ Young, who had a strong 11th place for UWGB. Approaching Saturday I was hoping to push through the tops of the big climbs to carry some speed and was hoping to be the first across the finish line as I was 5th out the gate."
On the women's side, Anabel Needham and Henriette Semb once again rose to the top in the women's individual freestyle 10k. Merle Ritcher (NMU) proved that last weekend's podiums were not a fluke, nabbing the last spot on the podium for the 3rd race in a row.
In Sunday's 5k individual classic race, Semb and Needham swapped places to take 1st and 2nd, respectively and teammate Nea Katajala swept in to grab 3rd for a MTU sweep, along with her first CCSA podium. "My expectations going into the weekend was very low, I had just recovered from covid and was thinking to just make the best out of the situation", said Victoria Dybwad who was the top CSS woman fininisher for the weekend, in 8th. "For Saturday's race my approach was to go out and find a good pace and use the downhill to my advantage. For Saturday's race I had more focus on my classic technique and hold it the whole race. Also to push myself since I started first and had no one around me to push me."
Kjetil Banerud took his 2nd win of the weekend in the men's 10k individual classic, after creating a commanding lead, and finished with just over a 30-second lead. 2nd place was Banerud's NMU teammate, Daniel Streinz, with his first non-sprint podium of the year. Rounding off the top three, was Emil Book Bratbak (CSS), continuing his consistent season. "My expectations leading into this weekend were simply to reproduce what I did the last weekend at Mt Itasca", said MTU freshman Félix Cottet-Puinel . "As a new student-athlete in this system since the beginning of this semester and as a former biathlete, I just try to take experience, give everything I have and simply have fun! In a certain way, you cannot really gain time on this course but only lose time. Anyways, I guess I succeed in the coach's desire: giving everything I had, because I had to spend some time on the ground after the finish line!"
The CCSA gets some time off from racing until February 12th, when the Conference Championships will be held in Ishpeming, Michigan.