This past weekend the CCSA made their way to Cable, Wisconsin to race at the American Birkebeiner Trailhead in the Gitchi Gami Games. The weekend comprised two individual start races, a classic race on Saturday, and skate on Sunday. Icy conditions led to a technically challenging race on Saturday, with a 10k race for the women and a 15k for the men. Malin Börjesjö blew the field away with a 36 second win, continuously proving that she is the one to beat this season. MTU athlete nabbed 3rd besting region besting Midwest legend Caitlin Gregg. Anabel Needham topped the CCSA podium, pulling a strong MTU women's team to the team win. Lead Saint Scholastica athlete Rana Krafton had a stellar day in 18th place. "I was super excited coming into the weekend," said Kraftson, "[The CSS team] hadn't seen each other for two months until we showed up to the venue on Saturday and everyone came together and gave it everything they had on and off the course and I'm very proud of the way my teammates show up for each other. There is definitely a lot to work on. Getting into 5k race mode felt especially tough on Sunday, both mentally and physically, but I know everyone is in the same boat and it's going to take a few races to feel like we're flying out there". Erica Meyers led the St Olaf women and Maria Schoening led the Green Bay women.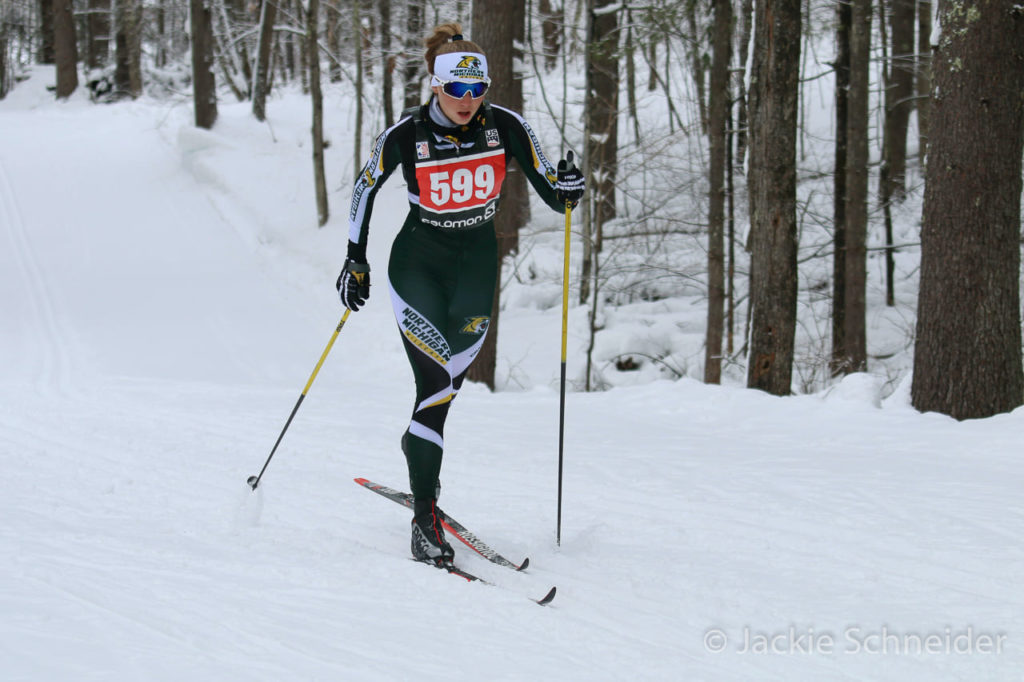 Kjetil Bånerud (NMU) absolutely dominated the CCSA with almost a full minute and a half lead over teammate Tobi Moosmann. "I felt good coming into the weekend after some solid training since last race weekend in Houghton. I felt recovered and ready to race fast, " said Bånerud, "This fall was different with the fact of COVID, but I think we did a very good job as a team when it comes to staying positive and pushing each other every day. I am very impressed with my teammates on how they tackled the challenges and helped me stay motivated for a season that we did not know would happen or not." MTU's Aleksi Leino snagged 3rd place, just barely finishing in front of Matt Bourne (NMU), "I was trustful coming into this weekend since I feel that I had strong fall behind. Saturday classic race was very good for me and I was able to keep myself on the limit from the beginning to end." said Leino. "Overall good start for the season". John Schwinghamer was the top Saint Scholastic man in 8th place and Sam Myers was the top Green Bay athlete in 20th place.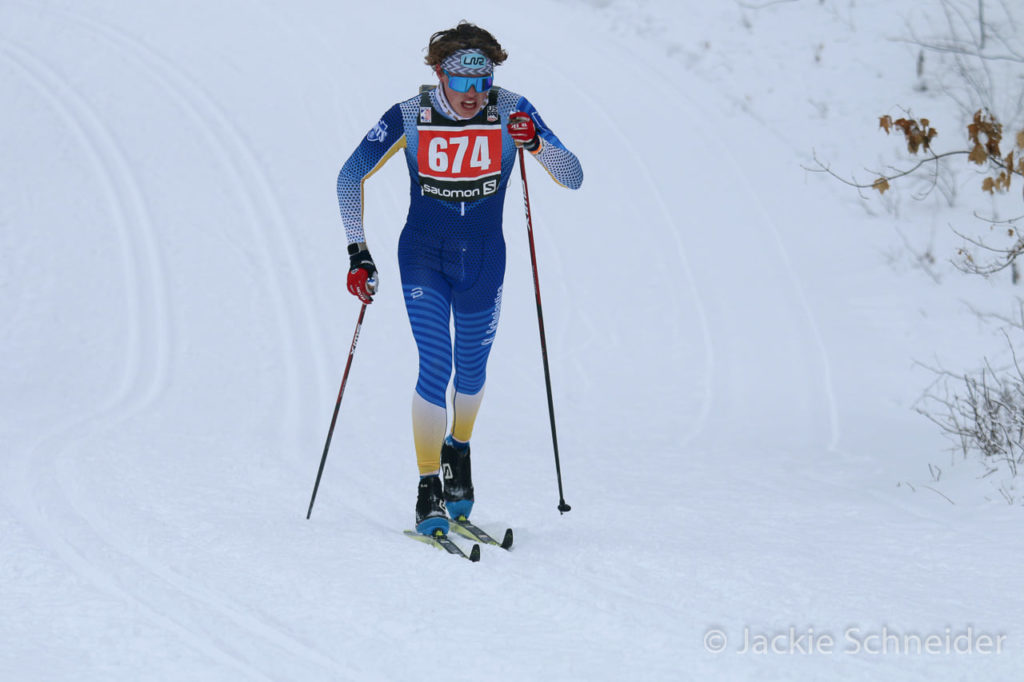 Henriette Semb (MTU) had a nice upset Sunday, beating Malin Börjesjö by 5 seconds. Olivia Lavén (MTU) had her first CCSA podium once again leading a very strong MTU women's team. "The training in the US and MTU has been great," wrote Lavén "For the past couple of years, I have trained alone most of the time, so I feel like it has been beneficial for me to come here and have strong teammates. This weekend, I had a tough classic race, mainly because herringboning is not something I'm good at, [but] but the skate race went a lot better. Even if I was lacking a bit of confidence from the day before, I feel like I was able to perform well".Maria Schoening led the Green Bay team in 21st, Samantha Benzing led Saint Scholastic, and once again, Erica Meyers led St Olaf.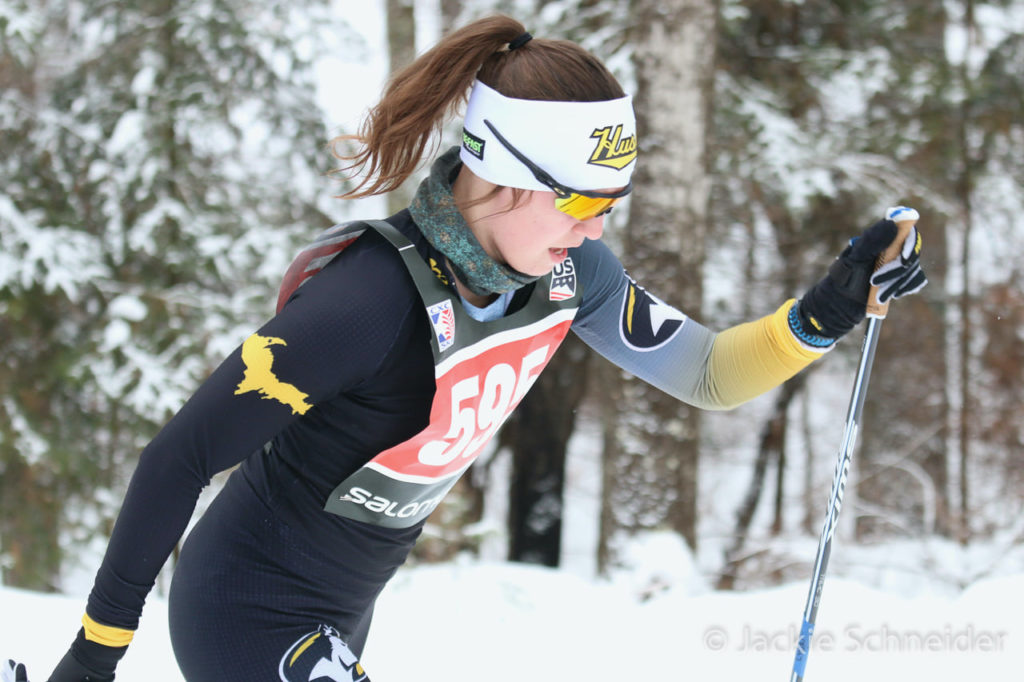 Kjetil Bånerud and Tobi Moosmann once again led the men's field on Sunday, with Bånerud taking the win by 21 seconds and Moosman finishing 9 seconds in front of former Olympian Brian Gregg. "Looking ahead towards our next races I want to continue with the good training we have been able to do, and work on details to race even faster next race." commented Bånerud. Reid Goble took 3rd. John Schwinghamer led the Saint Scholastica team in 12th, Shad Kraftson led Green Bay in 18th,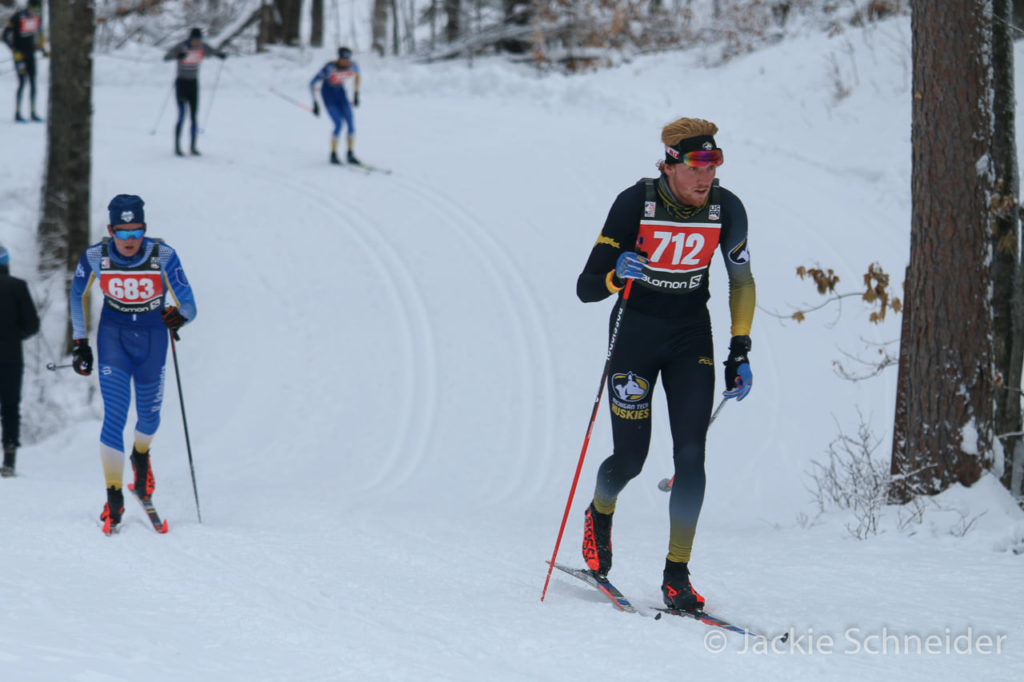 The Gitchi Gami Games proved that team competition will be fiercely competitive this year, especially once teams can complete their full roster (in particular, NMU's women's team was missing quite a few athletes as they were quarantining after traveling from Europe). The next race weekend will take place at Al Quaal, in Ishpeming, MI in 2 weekends.